Every year over 20,000 Princeton alumni return to campus sporting wardrobes of every variety of orange and black you can imagine…and some you may not!  Kind of unique, kind of amazing, kind of inspirational.  This year on the occasion of our 25th college reunion (that's the big one), Charlene Huang, the president of my Princeton class asked me to gather some advice for the recent grads of 2013. 
As follows from the previous blog entry, the theme of intergenerational communications and mutual learning is top of mind for me.  So, I was glad to reach out to some of my friends and classmates.  Here are some of the responses from a variety of roles and industries:
®      The most important piece of advice ever: dance. In every way shape and form. In a literal way, it's great exercise. Mentally, it has been proven to activate parts of your brain so it helps to fight off diseases like Alzheimer's. In a spiritual way, it will bring you closer to whichever divinity you worship. But most important of all, dance to the beat of your own drum. Make up your own steps. Dance with passion and abandon.
®      Bravery isn't lack of fear. Bravery is doing what you know is right in the face of fear. Be true to your inner compass. Once you stray, it's very difficult to come back.
  Neckarsulm prandial medical term Maru Calderon, global marketing strategist

®         A good joke will be remembered long after a faux pas.
® Things you think won't ever happen might well actually happen, and that's OK!
hearts spielen ohne anmeldung guiltily Charles Harkless, consulting firm leader
®  On the day you turn 34, if you haven't done so already, drop the worst junk from your diet and start exercising regularly. In 2038 you can come find me at the 50th tent to thank me for the suggestion.
http://dylandeheer.nl/1174-csnl69646-online-kansspelen.html Gordon Van Gelder, publisher
®  Strike up conversations — you never know where a chance encounter may lead. 
new casino no deposit bonus italy Los Palacios Margot Levin, performance and procurement consultant
(sidenote: Margot and I recently reconnected by striking up a conversation)
Ramagundam casino spiele automaten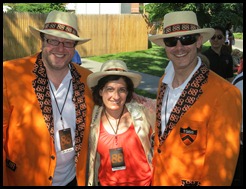 ®      When your boss says, "Don't worry about it.": it only means "Don't worry about it right this minute."
Jidd Ḩafş rounders film Nick Rossettos, CFO
®      Dream in gross, strategize in net.
®      Your plan should not depend on the other guy screwing up, but it should account for the possibility he might.
Jonathan Weinberg, physician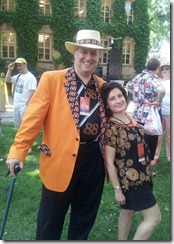 ®    Play the hand you're dealt. If you have a pair of 3's, fold or bluff. Don't fantasize that you're holding a royal flush.
®      Come back for all major reunions. You may not have met your favorite classmate yet.
Adam Weiss, law firm partner recruiter
® Take risks with your career — risks of status, security, money and and traditional measures of success. You have a bigger safety net than you imagine.
Mary Lynne Werlwas, Legal Aid attorney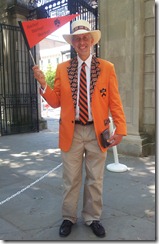 ®     Work at what you do and enjoy the most – both on-the-job and off.  If you develop websites in PHP, Python, Linux and Zend, and you have a non-technical passion like publishing a local arts newspaper, don't cease to pursue it.
And don't forget to take a step back to review your accomplishments both on-the-job and off.  These things will see you through when times are tough, and also when things are great!
Evan Williams, corporate website developer
What were my words of advice to the class of 2013?
"When you feel you might use some guidance, perspective or support, ask for it.  Ask for it proudly, and accept it with appreciation.  Turn to your classmates and alumni – they will keep you on track and keep you smiling. For four years, your university is where you study.  For the rest of your life, it is the people you've met and will continue to meet."
That, and … "Life is too short to drink mediocre coffee!"